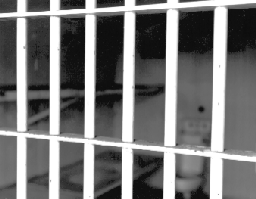 Prosecuted Cases
---
Fenton / Pentoney - arrested August 28, 1998
Latest News
January 25, 2001 - The case has been moved to Dept Q, Judge Wolf, and will now be heard on February 9 at 8:30 am. We understand that Judge Wolf has previously ruled favorably for Fenton.
January 11, 2001 - In a related case, LC043853, which is to be heard in the Van Nuys Court, Dept. C24 on January 25, 2001, Robert Fenton had sued the City of Glendale to recover his 'costs' in scamming money from the County of LA which was routed to the City of Glendale. The suit was tabled until the criminal case was resolved. As we all know, Fenton went to jail for his part in the bribery scheme. When he was working for the City of Glendale as their City Attorney (so he could act for Glendale in getting LA County funds), Glendale was required by law to have a Statement of Economic Interest on file for all public officials that represent the City. Guess what? Glendale took part in the scheme by 'overlooking' this requirement. The City of Glendale has no Statement of Economic Interest. If it were not for the crime committed while Fenton was in office, Glendale should only be sanctioned. But now, it looks like Glendale was in on the scheme an tried to hide Fenton's connections. This is criminal activity that needs investigation by the State Attorney General's office.
Older News
August 11, 2000. Robert Fenton was sentenced today to 16 months in the State Prison System. However, Judge Waldrip specified that Fenton was to be processed through the LA County Restitution Center (???) in order to earn back the fines that were placed on him. Sentencing for Gregory Pentoney was continued to September 8th at 1:30 pm in Judge Waldrip's court. (8th floor, 700 Civic Center Drive, Santa Ana,CA).
4 Cases of Restitution came before Judge Waldrip. He denied restitution for Marvin Bryer, Rose Jensen, and the City of Glendale (Glendale has a suit pending against Fenton that would also address the restitution.). The Judge met with counsel for almost an hour prior to the sentencing to work out the details - Restitution was granted to the LA Superior Court in the amount of $24,000. Although, an estimate of $61,000 (for the interest on the stolen money) was claimed by the Superior Court, the figure of $24,000 was approved by the Judge - pending acceptance by the LA Superior Court which was not present at this hearing. $16,000 to be paid by Fenton - $8000 to be paid by Pentoney. Because of this seemingly high amount, the judge reduced Fenton's fine from $10,000 to $5,000.
We believe that there are hundreds of cases that Fenton and Pentoney used to defraud LA County out of much more money than has been uncovered in this case. (Although there were many counts of theft in this case, all other counts but one were dismissed by Judge Waldrip.) The Crusaders will be looking into these many other cases to see if the money can be returned to the taxpayers.
So far, we have not determined that any of the money was returned to the County since the 'return money' checks we found were made out to the LA Superior Court which is funded by the State of California.
October 15, 1999 - Over a year later, Fenton and Pentoney's bail has been reduced to $100,000 and now Pentoney (public defender Walter Katz) has filed a 170.1 to recuse all the judges in LA County. The recusal was granted by Judge Hess and the case is being moved to Orange County. All judges in LA County are unable to hear this case. (Does this mean they are all connected to the scheme? And why did it take a year to learn that all the judges must be disqualified in this case?)
Background
In October 1995, the author contacted the Los Angeles County Employee Fraud Hotline regarding suspicions concerning bribery of Judge Richard Denner, Judge Kenneth Black and other court employees. I also questioned three checks - total $51,750 - in payments to the Court from the Bar Association. I also complained about Gregory Pentoney - who wanted to charge me $2000 for documents that I requested from the court to prove my case. Later, in 1996, I was informed that the County had 'investigated' the alleged crimes, but found nothing improper.
In August 1996, I filed a complaint against Gregory Pentoney for falsifying court records, perjury, and accepting bribes. Four months later, Pentoney was fired from his job but also was granted immunity in my case through a demurrer submitted by County Counsel - Amy L.K. Shek.
Although my case was not resolved, an audit of the court funds under Mr. Pentoney's management revealed that a specific scheme was taking place. The arrest of Gregory Pentoney and Robert Fenton took place on August 28, 1998 and was reported in several of the L.A. papers.
---
News Reports
Los Angeles Times
F/CC TUESDAY, SEPTEMBER 1, 1998

Valley ALSO: LOS ANGELES COUNTY NEWS, EDITORIALS, WEATHER

Metro News

Auditor, Attorney Accused of Using Court Data to Cheat County

By HUGO MARTIN
TIMES STAFF WRITER

A Superior Court auditor and an attorney each face 11-year prison terms on charges that they conspired to use inside information to bilk Los Angeles county out of $1.5 million.

Gregory S. Pentoney Sr., 30 of Downey, is accused of selling secret county account data to Robert Fenton, 49, of Encino, so that Fenton could collect "bounty fees" for tracking down forgotten trust funds.

Prosecutors also believe that Fenton collected bounty fees for uncovering 10 fictitious trust accounts that Pentoney created through false documents.

"They made a lot of money on this," said Deputy Dist. Atty. Alexander M. Karkanen, who is prosecuting the case.

Pentoney and Fenton were arrested Friday and are expected to be arraigned next week. Each faces a count of grand theft. Pentoney - who was fired from his job as a court auditor in December 1996, when court officials found that they were short more than $1 million - also faces charges of accepting a bribe and eight counts of preparing false documents.

Fenton also faces a count of offering a bribe and 10 counts of perjury by declaration.

Fenton's attorney, James Blatt, insists that his client did nothing wrong.

"We are confident that once the truth comes out, we will show that Mr. Fenton did not bribe anyone," Blatt said.

The two men remained in jail Monday in lieu of $500,000 bail.

They are accused of conspiring to recover money kept in "condemnation accounts" that municipalities and development agencies create when municipalities condemn private property for public purposes through eminent-domain laws.

Municipalities are required by state law to deposit the estimated value of the property into the accounts until the eminent-domain process is completed.

The interest generated by the principals is owed to the municipalities. But often, the municipalities forget to collect the interest after the cases are settled many years later. Often, "bounty hunters" find the forgotten money and charge the municipalities a fee for their services.

Prosecutors allege that Fenton worked as a bounty hunter and paid Pentoney
$463,000 for inside information about 99 condemnation accounts between December 1995 and November 1996.

During that period, Fenton allegedly uncovered up to $5 million in interest for local municipalities and earned up to $1.5 million in bounty fees.

In addition, prosecutors claim that Fenton helped Pentoney submit false documentation with county officials to suggest that the county owed Irwindale $1.5 million in interest from 10 condemnation accounts.

In reality, the accounts did not exist. Irwindale had created 10 condemnation accounts with the state but had already collected the interest on the accounts.

The county paid Irwindale $1.5 million in interest and Fenton collected a fee of 30% to 50% for finding it, according to prosecutors.

But Fenton attorney Blatt said the false Irwindale accounts were the result of mistakes; he insisted that all the money had been returned.

He added that Fenton and Pentoney expect to plead not guilty at the arraignment Sept. 9.

---
SATURDAY AUGUST 29, 1998 / DAILY NEWS

SERVING San Fernando Valley, Conejo Valley, Simi Valley, Moorpark, Antelope Valley, Santa Clarita Glendale, Burbank

Copyright 1998, Daily News of Los Angeles
Two Jailed in theft of county money

An Encino lawyer was arrested Friday along with a Superior Court auditor from whom he allegedly bought information that allowed him to steal nearly $1.5 million from the county, authorities said.

Gregory S. Pentoney Sr., a 30-year-old auditor from Downey, and attorney Robert Fenton, 49, were each held on nearly $1.5 million bail pending scheduled appearances Monday in Los Angeles Municipal Court.

Both men face one count of grand theft involving more than $1 million, and Pentoney was charged with receiving and offering bribes and with eight counts of preparing false documentary evidence, the prosecutor said.

Fenton also faces 10 counts of perjury by declaration in connection with the pair's alleged actions between Dec.14, 1995, and Oct. 31, 1996.
The men are accused of engaging in a scheme to recover money that the county owed various municipalities and was keeping in condemnation trust accounts, said Deputy District Attorney Nicholas Koumjian.

-City News Service
---
LOS ANGELES Daily Journal
SERVING THE LOS ANGELES LEGAL COMMUNITY SINCE 1888

MONDAY, AUGUST 31, 1998


915 EAST FIRST STREET, LOS ANGELES, CA 90012 (213) 229-5300

VOL.111 NO. 168


Unclaimed Funds At Heart of Ploy Charged by DA

Court Auditor Allegedly Helped Lawyer Claim Condemnation Trusts

By Michael D. Harris
Daily Journal Staff Writer

A los Angeles Superior Court employee and a lawyer have been charged in a bribery scheme in which the clerk allegedly provided the attorney with confidential court information that enabled him to recover $5 million from county trust accounts and pocket a good portion of it

Gregory S. Pentoney Sr., 30, of Downey, a court internal auditor, and Robert Fenton, 49, whose law practice is based in Encino, were arrested Friday by los Angeles County district attorney's investigators. People V. Pentoney, BA 173392.

Bail of $1.45 Million


Each is being held on $1.45 million bail, which prosecutors said is the amount of the loss suffered by the county in the case. Both defendants are scheduled to be arraigned today in Municipal Court.

The DA's special investigations division, which prosecutes crimes involving public employees, charged the two on Wednesday, but did not disclose the charges until Pentoney and Fenton were taken into custody.

Pentoney was charged with one count each of grand theft and receiving a bribe, plus eight counts of preparing false documentary evidence. Fenton was charged with one count each of grand theft and offering a bribe, plus 10 counts of perjury by declaration.

If convicted, both men could be sentenced to state prison.

Deputy District Attorney Nicholas Koumjian said Pentoney and Fenton were accused of engaging in a scheme to recover money the county owed various municipalities related to condemned properties and which was being held in trust accounts.

Failing to Collect

Koumjian explained that when a municipality files a civil lawsuit to condemn a private property, it is required by law to deposit the estimated value of the property into a county trust account. The principal sum accrues interest, which, by law, is owed to the municipality.

Koumjian said that on occasion, municipalities fail to claim the accrued interest - and in some cases, even the principal - after a condemnation case has been resolved.

Since substantial sums are involved due to compounding interest, municipalities and even private citizens working for the municipalities sometimes subsequently try to locate the cases in which they believe money is owed. But success is limited, the prosecutor said, because the county refuses to provide outsiders with a blanket list of all such cases.

Pentoney, however, is charged with providing that information to Fenton, who, between December 1995 and November 1996, submitted 99 requests for disbursements of more than $5 million from the trust accounts on behalf of various municipalities.

See page 8 - LAWYER
LOS ANGELES DAILY JOURNAL

-------------------------------


PAGE 8. MONDAY, AUGUST 31,1998


Lawyer, Auditor Charged
Continued from Page 1

Koumjian charged that in so doing, Fenton reaped some $1.5 million in contingency fees from the municipalities and kicked back $463,000 of it to Pentoney.

The prosecutor added that in some of the claims processed by Pentoney on the basis of perjured documents filed by Fenton, it was indicated that the money was deposited with los Angeles County, when in fact it was deposited with the state. As a result, Koumjian said, the county paid out $1.45 million it did not owe.

---
Arrested and sentenced to seven years. This employee worked in the LA County Treasurers Office (Tyler McCauley). We have filed complaints of corruption in this office. (This particular case was unknown to us.) $170,000 is demanded in restitution. Where will the money end up?
Los Angeles Times
Saturday, February 20, 1999

The Local Review / DEVELOPMENTS IN LOS ANGELES COUNTY
Ex-County Employee Gets Seven Years for Stealing

LOS ANGELES--A former Los Angeles County employee convicted of stealing from the treasurer-tax collector's office was sentenced Friday to seven years, four months in prison and ordered to repay more than $170,000.

Debra J. Aguirre, 39, of Norwalk pleaded guilty Sept. 28 to one count of embezzling public monies and two counts of state tax evasion, said Sandi Gibbons, a spokeswoman for the district attorney's office.

Los Angeles Superior Court Judge James M. Ideman ordered Aguirre to repay $169,202 to the county and $3,753 to the Franchise Tax Board, Gibbons said. Aguirre stole the money from the county between Jan. 10, 1995, and Feb. 1, 1996, while working as a cashiers supervisor for the treasurer-tax collector, Gibbons said.Prosecutors said Aguirre took cash payments made by mobile food vendors and other vendors working out of the county fairgrounds in Pomona. The money was supposed to go toward environmental health and public health taxes.

Copyright 1999 Los Angeles Times. All Rights Reserved

---
---
Copyright © Design Systems, Inc. All rights reserved.
Last update 01/25/01