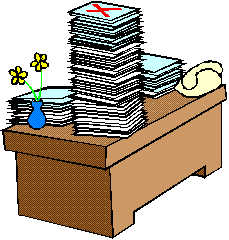 San Diego Cases
---
Here is the story as reported by the local papers. The paper only reports what the court wants to have published. Digging into the facts we learn that the truth is really an entirely different picture which would reveal that corruption played a major part in this headline case.
Suit in kidnap of 3 kids goes to trial
---
Anne Krueger
STAFF WRITER
25-Sep-1998 Friday
While teachers and school officials were distracted by a singing telegram
performer, three children, the focus of a nasty custody fight, were whisked
away from Murdock Elementary School in Spring Valley as they got off a bus.

That was Dec. 13, 1996, and the children's father, Robert Morse of La Mesa,
has not seen them since. Nor has he seen or heard from his ex-wife, Eugia
Morse, who authorities say they believe snatched Aja, now 11; Syna, who
turned 10 years old yesterday; or Alixander, 7.

Yesterday, Robert Morse's lawyer, Monty McIntyre, told a San Diego jury
that officials of the La Mesa-Spring Valley School District did not take
enough precautions to prevent a kidnapping and did not act quickly enough
when the children were taken.

"They would be here today if the school had done what they should and what
they had assured Robert they would do," McIntyre said. "The school was not
on watch as it should have been."

But lawyers for the district said that the abduction was the result of
intense conflict between Robert Morse and his ex-wife and that school
officials could not have prevented a kidnapping.

Although Robert Morse now complains that school officials did not call 911
soon enough after being told that Eugia Morse had taken the children,
attorney Daniel Shinoff noted that Robert Morse signed court papers saying
authorities were promptly notified and thanked school officials in a PTA
newsletter for their quick action.

The attorneys made their remarks as Morse's lawsuit against the district
went to trial. Although his attorney did not say how much money his client
is seeking, Robert Morse has estimated damages in court papers in the
millions.

Robert and Eugia Morse divorced in 1994 after 10 years of stormy marriage.
Robert Morse remarried almost immediately and shared custody of his three
children with his ex-wife.

The battle over the children was contentious, McIntyre told jurors. In
January 1996, Robert Morse spent a night in jail after his former wife
accused him of hitting her when she came to pick up the children after a
visit. He was not allowed to see his children for two months.

After a psychological evaluation, Robert Morse received full custody in
October 1996. On their children's first weekend visit with their mother,
the older girl contended that her father had molested her.

The children lived for more than a month in the Polinsky Children's Center,
the county's temporary home for children believed to have been abused or
neglected, until officials concluded that Aja's claim was not true,
McIntyre said.

The children were returned to Robert Morse on Nov. 20, 1996, and a judge
forbade Eugia Morse to have any contact with them until a court hearing in
January 1997, McIntyre said.

Robert Morse expressed fear that his ex-wife would try to steal the
children and met with Murdock Principal Cyndi Lauritzen. Lauritzen agreed
to show a picture of Eugia Morse to school staff members so they could
recognize her if she came to the campus, McIntyre said.

But the lawyer said Eugia Morse's picture was shown to only 12 of the 55
staff members at the school. Many of the teachers and aides who supervised
children getting off buses in the mornings did not see the photo, he said.

Robert Morse or his wife, Tracy, usually drove his children and her two
sons from a previous marriage to the school. On the morning of the
abduction, their car would not start, so the children took the bus.

McIntyre said the teacher supervising the bus unloading area was called
over to the school office to be part of the crowd enjoying the singing
telegram for Lauritzen. When the three Morse children got off the bus, they
were met by their mother and left the school in her car, McIntyre said.

He said school officials did not call 911 until about half an hour after
Tracy Morse's sons told them that Eugia Morse had taken the Morse children.

Attorney Shinoff disputed that time and said Tracy Morse's sons were
unclear about where they had seen Eugia Morse and what had happened to the
children. He said Lauritzen searched the school parking lot and classrooms
looking for Eugia Morse or the children before calling sheriff's deputies.

"The last thing in her mind was that there was an abduction," Shinoff said.

He said that Robert or Tracy Morse usually alerted school authorities when
they were unable to pick up the children but that they did not call on that
Dec. 13 to let officials know that the Morse children would be arriving on
the bus.

"They failed to let the school know that morning about a significant
event," Shinoff said.

McIntyre told jurors that Robert Morse would be seeking compensation for
the private investigators he has hired to look for his children and for the
therapy he needs. The District Attorney's Office continues to investigate
the abduction and to search for the children.

The trial before Superior Court Judge Thomas LaVoy in downtown San Diego is
expected to last about two weeks.
Copyright Union-Tribune Publishing Co.
---
The Corruption Exposed
Before the custody battle even took place, we have learned that Eugia Morse was in the Family Violence Program sponsored by Children's Hospital. Her records show a multitude of evidence of violence in the form of photos and documents detailing injuries at the hand of Robert Morse. In addition, the children had records of therapy for abuse alleged to be perpetrated by Robert Morse as well as records documenting the abuse. When the custody case went to court, this evidence was suppressed in favor of the court assigned evaluation team which recommended that custody of the children be transferred to Robert Morse.
---
from Crusaders e-mail bag
<uniontrib.com> Friday, September 25, 1998 is the story about the Civil Suit.
(Local News)The mom ran with the kids on December 13, 1996. (The U-T, without
even looking at the Domestic file, ran a story about that, too.) The Domestic
file is in the DAs Child Abduction Unit now. I spoke with Ed Sousek at the
time of that abduction. He said "Yeah, there was obviously something odd going
on in that case." He's the guy who helped Clements steal my kids.

Here's the letter I wrote:

Kenneth Martone September 25, 1998
Clerk of the Superior Court
220 W. Broadway
San Diego 92101


Mr. Martone,

I enclose this article from today's Union-Tribune. I would like to draw your
attention to page 5 of my letter to you dated September 2, 1998 (enclosed). I
describe two psychologists who work together propagating litigation, LINDA
HIRSHBERG and STEPHEN DOYNE.

Our family has been ravaged by this system for a long, long time. No effort is
made, whatsoever, to conceal the corruption. When my two teen-age children and
I saw the news report about
Morse v. Morse on T.V., we recognized the modus operandi, and in unison we
said "LINDA HIRSHBERG." Next time I was in court, I looked at the file. We
were right. It was LINDA HIRSHBERG and STEPHEN DOYNE working together again.
Later, I heard from the "victims of Family Court underground" that Eugia was
networking with others who had been exploited by these two. She was desperate
to get the evaluator changed. She was not successful. No doubt, this
evaluation was arranged by Family Court Services, because that is what FCS
does. They are brokers, not mediators.

In the evaluation, DOYNE allegedly interviewed HIRSHBERG, who was touted as
the family's private counselor. She made reports that were overtly contrived.
EUGIA MORSE filed for divorce from a documented (spousal) abuser. The
recommendation terminated her opportunity even to contact these little kids
for months. This was the recommendation after the system had prevented the
children from seeing their father for several months. Imagine the terror these
little children have endured at the hands of individuals conferred with
legitimate authority. STEPHEN DOYNE then charged these innocent litigants
$9,000.00 for his role in dismantling their family. This system deliberately
pits one parent against the other. Each litigant has problems, but not of a
magnitude that would require a psychological evaluation. If the system would
refrain from "throwing them into a ring together," they could get on with
their lives.

ANNE KRUEGER, of the Union-Tribune is not a reliable source of information.
She is the president of a homeowner's association which sued the developer,
and, according to KRUEGER, enjoyed "a very generous settlement." She is
beholden to the bench, and does not report information that conflicts with the
its position, which blames the litigants. As I recall, the findings on the
molestation allegations were inconclusive, which is not the same as "not
true." KRUEGER read the evaluation on Morse v. Morse at my home. She also read
numerous other evaluations by HIRSHBERG and DOYNE, showing their pattern of
exploitation. She witnessed, first hand, the exploitation of my family by
JIMENEZ and GREEN, but failed to report it in her story. Instead, she accused
me of filing actions, which is not true, and she knew it. She fabricated and
deleted
LETTER 9-25-98 p. 2
information in a pattern that promoted the bench's contentions, as stated by
CLEMENTS, that the litigation in Family Court is the fault of the litigants.
Once either or both parties sign a retainer agreement, they relinquish their
control.

Furthermore, according to his Income and Expense report, a document signed
under penalty of perjury, (for which there is no penalty in Family Court
according to BERGLUND in the DA's
Office), ROBERT MORSE, allegedly a dry-waller, claimed to have a monthly
income in the $800.00 range, and claimed to be supporting 8 individuals on
that income. It seems unlikely the family could afford LINDA HIRSHBERG's fee,
which was ~$100.00 per hour at that time.
However, he had already paid his attorney ~$38,000.00. These numbers simply do
not fit together, and so it goes ad nauseum in Family Court.

Consider the expense and harm. Now MORSE is suing the Spring Valley School
District. The District Attorney's Office is hunting this woman and her kids
like animals. The children are deprived of the opportunity to know their
father, and live in terror as a result of the mother's very well-founded fear
of this corrupt system. With the unbelievable I&E which was on file, EUGIA, a
college educated black woman, would be required to pay 50% of her gross
earnings in child support. She wouldn't be able to pay rent (which is the role
traditionally relegated to the father). She would also likely be ordered to
pay the $9,000.00 to DOYNE for his "services." Did EUGIA MORSE have a
reasonable alternative in the context of this corruption? If joint custody
orders were the default, custody "battles" would be extinguished, at a huge
financial loss to the corrupt Family Law Industry. Consider the harm and
expense in Broderick v. Broderick: two criminal trials, 20 years-to-life
incarceration at taxpayers expense, two human beings murdered. The innocent
children functionally orphaned. The family is a total loss, permanently. And
now Dan's attorneys, the villains who orchestrated this disaster, and
penalized Betty by preventing her from knowing her children in retaliation for
her complaints about their corruption, are all on the Family Court bench. What
kind of values do these findings reflect?

A civilized society cannot look the other way. I have taken the first step in
exposing these abuses, and suffered the loss of my children in retaliation. No
one knows better than I the magnitude of the
malevolence and corruption on the San Diego Superior Court bench. Even the
bench is afraid of the corruption on the bench. It is time to expose and
eradicate these abuses.

You can start the ball rolling by addressing the corruption in Family Court
Services, and forming an independent, county-based watchdog committee that
reviews complaints and evaluations, and has the authority to impose
consequences. Family Court needs a database, so it can be determined exactly
how many times these cases appear on the docket, and exactly who is involved
in these malignant cases. My case has been on the docket at least 300 times.
(And the moving party does not even pay taxes in California.) This certainly
documents a lack of efficiency in the spending of
LETTER 9-25-98 p.3
taxpayer dollars. You can use your influence to create pathways that assume
both parents will parent their children, and thus promote the well-being of
children. In unison, researchers cite deprivation of dual parenting as a
dramatic indicator of morbidity and mortality. Your "mediators" should be
required to make the default recommendation in the absence of a stipulation.
Just because parents are divorced does not mean a child cannot enjoy the
benefits of two parents. Just because the parents are divorcing does not mean
the parents cannot enjoy mutual support in the demands of parenting, even if
they don't want to be married. The idea that the children must live with one
parent or the other is not in keeping with our current societal values which
do not embrace gender discrimination. PATTI CHAVEZ-FALLON's position is that
children "need a primary residence." I would like to see the studies she
cites. These ideas are perpetuated by an industry that depends upon them, and
enjoys a staggering revenue as a result of that perpetuation. Mr. Martone, if
a joint custody default existed, Family Court Services could be eliminated. In
any event, it is unequivocal: What children do not need is to be used as bait
for a custody battle with no end, other than bilateral bankruptcy.

You have failed to respond to my reasonable and substantive complaint, and it
just does not look good, Mr. Martone. My children have been stolen. Obviously,
I am not keeping this information to myself. I continue to look forward to
your written response.

Sincerely,


cc: Board of Supervisors
Larry Prior
Federal Grand Jury
County Grand Jury
Spring Valley School Board
---
Subject: MORSE CHILDREN RECOVERED
Date: Thu, 8 Apr 1999 09:18:31 -0700
From: "The Morse Family" <morsemissingchildren@email.msn.com>
To: <gtmail@access1.net>

Maybe you should do your homework before you malign a family. Are you aware that Lori Rankin is #1 on the DA's list of people believed to have aided Eugia Morse in the abduction of Aja, Syna & Alixander. Are you aware she will soon be prosecuted along with her husband? Are you aware that Eugia Morse was arrested? Are you aware of the deplorable condition that the children were found in -- living out of garbage bags, extremely thin, petrified of their mother, beaten if they didn't wash their dishes, treated with straight peroxide on their open wounds, not allowed to play outside unless it was dark out, denied medical, dental and orthodontic treatment, and uneducated for the 2+ years. Aja's braces are falling off of her and she is at the 25th percentile in her weight. She is petrified her mother will abduct her again, as are Syna and Alixander.

Maybe you should call Ed Sousek yourself regarding:

<uniontrib.com> Friday, September 25, 1998 is the story about the Civil Suit. (Local News)The mom ran with the kids on December 13, 1996. (The U-T, without even looking at the Domestic file, ran a story about that, too.) The Domestic file is in the DAs Child Abduction Unit now. I spoke with Ed Sousek at the time of that abduction. He said "Yeah, there was obviously something odd going on in that case."

Or maybe your the guy that the Judge told the DA's office not to find his children because they were better off with the mother --->He's the guy who helped Clements steal my kids.

Here's the letter you wrote:

Kenneth Martone September 25, 1998
Clerk of the Superior Court
220 W. Broadway
San Diego 92101


Mr. Martone,
I enclose this article from today's Union-Tribune. I would like to draw your attention to page 5 of my letter to you dated September 2, 1998 (enclosed). I describe two psychologists who work together propagating litigation, LINDA HIRSHBERG and STEPHEN DOYNE.

Our family has been ravaged by this system for a long, long time. No effort is made, whatsoever, to conceal the corruption. When my two teen-age children and I saw the news report about Morse v. Morse on T.V., we recognized the modus operandi, and in unison we said "LINDA HIRSHBERG." Next time I was in court, I looked at the file. We were right. It was LINDA HIRSHBERG and STEPHEN DOYNE working together again. Later, I heard from the "victims of Family Court underground" that Eugia was networking with others who had been exploited by these two. She was desperate to get the evaluator changed. She was not successful. No doubt, this evaluation was arranged by Family Court Services, because that is what FCS does. They are brokers, not mediators.

ARE YOU AWARE THAT EUGIA MORSE'S ATTORNEY REQUESTED DR. DOYNE????

YOU SAY - In the evaluation, DOYNE allegedly interviewed HIRSHBERG, who was touted as the family's private counselor. She made reports that were overtly contrived. EUGIA MORSE filed for divorce from a documented (spousal) abuser.

YOU HAVE NOT SEEN THE JUVENILE COURT RECORDS. ROBERT MORSE WAS NEVER A DOCUMENTED SPOUSAL OR CHILD ABUSER. IT WAS FOUND IN EVERY INSTANCE THAT EUGIA MORSE CONCONCOTED THE EVENTS IN WAS BACKED UP IN EACH INSTANCE BY THE 3 MORSE CHILDREN THAT THEY WERE MADE TO LIE FOR HER.

The recommendation terminated her opportunity even to contact these little kids for months. This was the recommendation after the system had prevented the children from seeing their father for several months.

THIS WAS NOT THE CASE. THERE WAS A COURT ORDER FOR ROBERT MORSE TO SEE HIS CHILDREN BUT THE MOTHER'S FRIEND FROM HER CULT CHURCH WAS COUNSELING THE CHILDREN AND WAS FACILITATE THE FATHER'S VISITS WITH THE CHILDREN AND REFUSED. SHE WAS LATER REMOVED OFF THE CASE COMPLETELY.

As I recall, the findings on the molestation allegations were inconclusive, which is not the same as "not true."

YOU WERE NOT PRIVIED TO THE CPS RECORDS SO HOW CAN YOU MAKE THIS STATEMENT. DO YOU KNOW THE LONG FILE ON EUGIA MORSE THAT WE WERE COMPLETELY UNAWARE OF CHILD NEGLECT, CHILD ABUSE AND EVEN ABUSE TO THE ANIMALS IN THEIR HOME. THESE WERE FILED BY NEIGHBORS AND FRIENDS, NOT US.

Furthermore, according to his Income and Expense report, a document signed under penalty of perjury, (for which there is no penalty in Family Court according to BERGLUND in the DA's Office), ROBERT MORSE, allegedly a dry-waller, claimed to have a monthly income in the $800.00 range, and claimed to be supporting 8 individuals on that income. It seems unlikely the family could afford LINDA HIRSHBERG's fee, which was ~$100.00 per hour at that time. However, he had already paid his attorney ~$38,000.00. These numbers simply do not fit together, and so it goes ad nauseum in Family Court.

YOU SEEM TO HAVE NO FACTS STRAIGHT WHATSOEVER. EUGIA MORSE'S ATTORNEY SUBPOEANED ALL OUR RECORDS AND REVOKED ALL REQUESTS REALIZING WE HAD BEEN 100% HONEST FROM THE BEGINNING. THE MONEY YOU ARE QUOTING ALSO CAME FROM TRACY MORSE WHO HAD BE AWARDED DAMAGES FOR BEING INJURED IN AN AUTO ACCIDENT. THE ATTORNEY'S FEES ARE STILL OWING. DR. DOYNE'S FEES ARE STILL OWING, WITH THE BULK OF IT BEING PAID BY ROBERT'S MOTHER WHO USED HER RETIREMENT FUND AND THE BALANCE THROUGH A LOAN FROM TRACY'S SISTER. ALL OUR TAX RETURNS HAVE BEEN AUDITED AND FOUND TO BE COMPLETELY TRUE. TRACY MORSE HAD HER OWN (SUBSTANTIAL) INCOME PLUS CHILD SUPPORT FROM LORI RANKIN'S CURRENT SPOUSE. THIS IS HOW THE FAMILY SURVIVES WHEN BUSINESS IS SLOW.

Before you start slandering a family you better do a little more research. Maybe you were not done justice in the family law courts but that doesn't mean every other family wasn't too. Truth and Justice prevail in the end and Eugia Morse is where she belongs and our children are estatic to be home and away from her.

Robert & Tracy Morse


Back to Cases
---
Copyright © Design Systems, Inc. All rights reserved.
Last update 4/9/99